ELBOWS
We bring your medium around the corner
Delivery program pipe bend EN
Following the latest standards, we supply elbows according to EN 10253-1 and EN 10253-2 immediately from stock in S235, P235GH, P265GH and many other qualities. We stock the radius variants 2D, 3D and 5D in the standard design type A. In order to meet the increased application requirements and more complex customer wishes, we also dispatch pipe bends of all radii with full utilisation according to EN 10253-2 type B within the shortest possible time. Please also ask us for special designs and special materials. We look forward to your requirements for pipe elbows with outside diameters of 21.30 mm to 914.00 mm according to the European standard. Do you attach importance to certain options of EN 10253-2? We will be happy to prepare an offer tailored to your needs.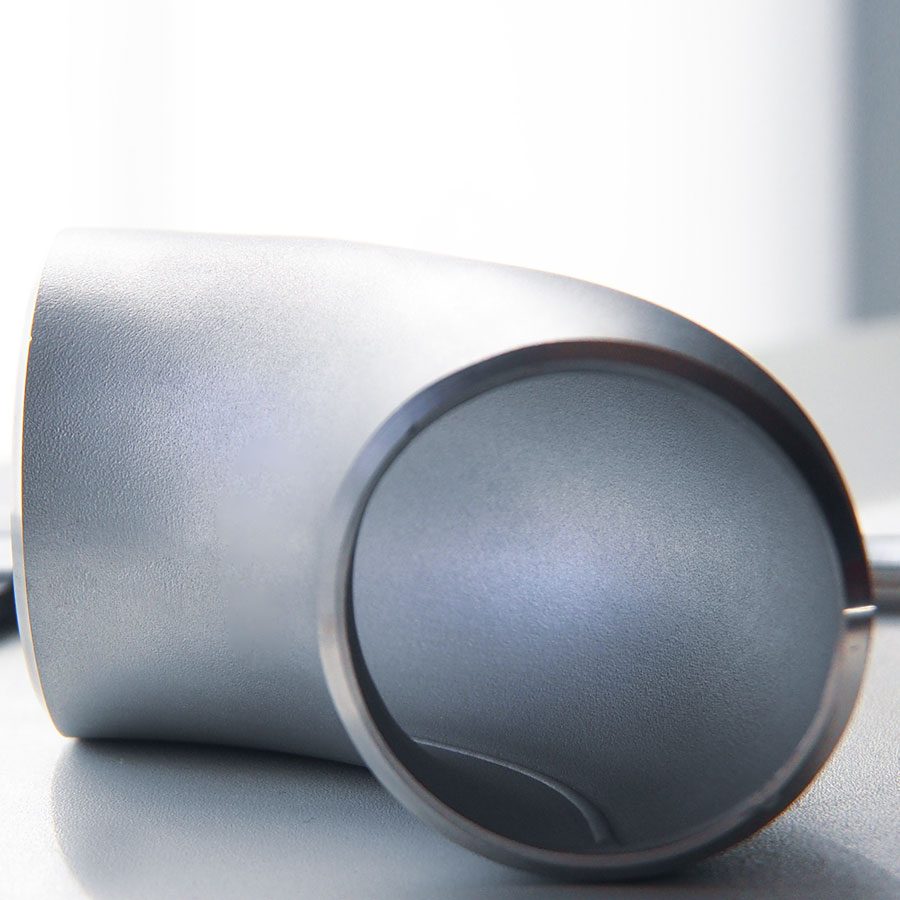 Delivery program pipe bend DIN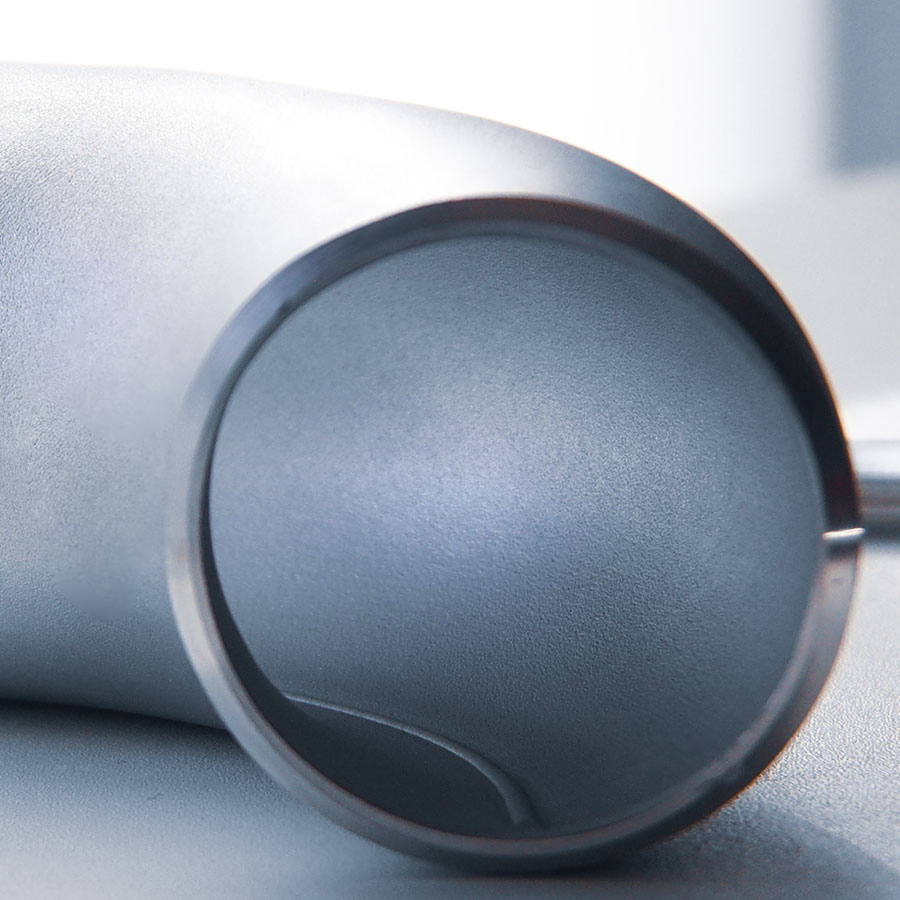 Seamless elbows DIN 2605 part 1 in type 3(R~1,5xD) 90° of the material St35.8/I we stock from outer diameter 21,30 mm x wall thickness 2,0 mm up to 609,60 x 12,50 mm.
As a specialist, we have not only standard dimensions but also unusual bearing dimensions such as 48.30 x 10.00 mm, 76.10 x 12.50 mm, 88.90 x 12.50, 114.30 x 14.20 mm. Especially for maintenance and repair work we also hold old DIN dimensions of this type, such as 57.00 x 6.30 mm, 108.00 x 8.00 mm, 133.00 x 10.00 mm, 193.70 x 8.80 mm, 244.50 x 6.30 mm or 419.00 x 10.00 mm in our stock. In welded version of the material St37.0 or S235, we stock elbows in standard wall thicknesses from 33.70 x 2.60 mm to 168.30 x 4.50 mm. In addition, we have extensive stocks of welded pipe elbows of wall thickness series 2 in design 3 from 219.10 x 4.50 mm to 914.00 x 10.00 mm.
We have always paid special attention to pipe elbows with short radius according to DIN 2605 part 1 design 2(R~1xD) 90°. A complete sorting from 21.30 x 2.00 mm over 60.30 x 4.50 mm, 76.10 x 4.50 mm, 139.70 x 12.50 mm, 159.00 x 4.50 mm and 323.90 x 5.60 mm and 355.60 x 8.00 mm up to the dimension 813.00 x 8.00 mm, partly in welded design, is a matter of course for us.
Optionally, we also supply DIN pipe bends of type 5(R~2,5xD) from our own stock. The available dimensions range from 21.30 x 2.00 mm to 273.00 x 6.30 mm in normal wall thicknesses.
In addition to the above-mentioned stock program, we constantly supply pipe elbows according to DIN 2605 Part 2 with 100% utilization rate, machined pipe elbows with special angles or adapted connection dimensions. Our contacts with well-known manufacturers enable us to have large quantities or standard sheets with special dimensions produced at factory prices on your requested date. Click here for an overview of the materials available.
Tip: Ask for our prices and delivery times for your stainless steel elbow needs. Especially seamless in design 2,3,5!
Delivery program pipe bends ANSI / ASME
Regular stocking of sizes ½ inch (21.34 mm) up to a maximum of 32 inch (812.80 mm) of elbows according to ANSI/ASME standard is a matter of course for us. We stock our standard range in bulk in the common wall thickness series Schedule STD and Schedule XS in the Long Radius and Short Radius versions. However, dimensions that can be found in many thin-walled to thick-walled variants, especially also in short radius, are special to us.
| | |
| --- | --- |
| ½" Sch STD (…) | 12" Sch 80 |
| 1.1/2" Sch 160 (…) | 14" Sch20 |
| 2" Sch 160 (…) | 14" Sch 40 |
| 3.1/2" Sch XS (…) | 14" Sch 60 (…) |
| 4" Sch XXS (…) | 16" Sch 10 |
| 6" Sch 160 (…) | 16" Sch 20 (…) |
| 8" Sch 30 (…) | 18" Sch 80 (…) |
| 8" Sch 100 | 20" Sch 10 (…) |
| 8" Sch 120 (…) | 22" Sch STD (…) |
| 10" Sch 20 | 24" Sch 10 (…) |
| 10" Sch 30 (…) | 28" Sch STD |
| 10" Sch 80 (…) | 28" Sch XS |
| 12" Sch 30 (…) | 32" Sch XS |
| | |
| --- | --- |
| 1" Sch XS (…) | " Sch XS (…) |
| 1.1/4" Sch STD (…) | 16" Sch 60 |
| 3" Sch STD | 18" Sch 20 |
| 3" Sch XS (…) | 18" Sch STD |
| 6" Sch XS (…) | 18" Sch XS |
| 8" Sch 20 | 20" Sch 10 |
| 8" Sch 30 (…) | 20" Sch STD |
| 10" Sch 80 (…) | 20" Sch XS |
| 14" Sch 20 (…) | 24" Sch 10 (…) |
| 16" Sch 10 | 28" Sch XS |